Invisible orthodontics

In recent years, orthodontics has taken many steps forward, trying to respond to the aesthetic motivations of patients. On the other hand, it is also true that there can be some common situtations. In fact, wearing a device can be uncomfortable for some people, especially when they are forced to show it in public.
In this regard, so-called invisible orthodontics comes to us. Smiling while pointing to the device may not be an easy thing for everyone, and on the other hand, it's a pretty understandable reaction. This type of orthodontics is an excellent way to reconcile aesthetic and functional aspects, where it is possible to use them.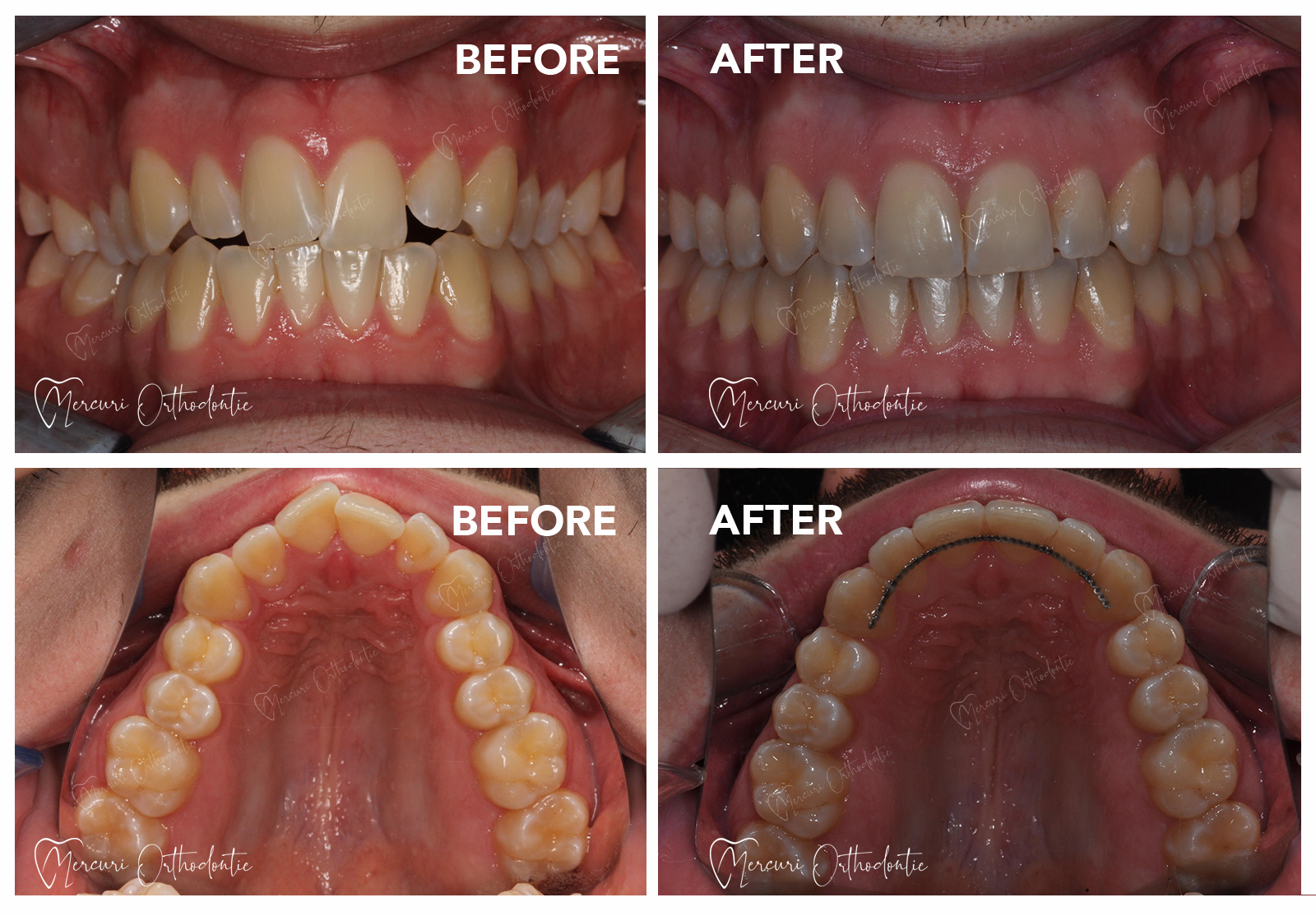 Mercuri Orthodontie uses invisible orthodontics to meet the aesthetic needs of patients with abnormalities in tooth alignment. So let's see what exactly this branch of orthodontics consists of and what are the most common and effective methods. This is a common practice for adults, but it can also be used for children and teenagers.
What does invisible orthodontics consists of
Invisible orthodontics is a branch of orthodontics that aims to correct the abnormal position of teeth using invisible appliances.
This is the case for example with clear aligners, removable for eating and brushing teeth. These should be worn throughout the day, with a break of up to 2 hours in total. They are very easy to use and can lead to good results over time. However, there are no suitable aligners for everyone, because to be truly effective, they must necessarily be customized according to the characteristics of the patient's dental arch.
The aligners and lingual orthodontics are invisible. The difference is that aligners are removable, while lingual appliance is fixed.
In our dental practice, we therefore offer all possible solutions to correct the position of the teeth using invisible orthodontics. This is possible thanks to a consultation during which we observe the state of the dental arch of the young patient.
Invisible orthodontic methods in pediatric patients
Transparent aligners can also be used effectively in pediatric patients.
With this technique, different problems can be solved such as:
-Lack of space for permanent teeth
- Lateral cross bite
- Anterior cross bite due to the late fall of the milk tooth
- Narrow mouth
-Anterior open bite
There are several advantages on this method, in addition to being invisible. First of all, it is not necessary to take impressions with alginate, as a 3D scan of the patient's mouth is performed. Aligners are removable and oral hygiene can therefore be treated more easily, thus preventing the build-up of dental plaque. There are no metallic materials that can cause allergies or irritation.
As for the age of use, we generally proceed with this method between 6 and 10 years, or in the development phase in which we can intervene with more success and with less risk of possible relapses. But of course, it can also be used later with positive feedback as well.
Obviously, results can be obtained if you have a certain consistency in the use, following the methods indicated by us specialists. In this sense, parents, especially those of younger patients, have a central role to play in ensuring that the device is used correctly.
Aligning the teeth, bringing them back to their natural position, is not only a matter of esthetics. This is important for restoring the functions of the mouth: from chewing, to breathing, to speaking. For this reason, the first orthodontic consultation is essential to be carried out as early as possible, in order to assess the presence of possible malocclusions of the dental arch in the child.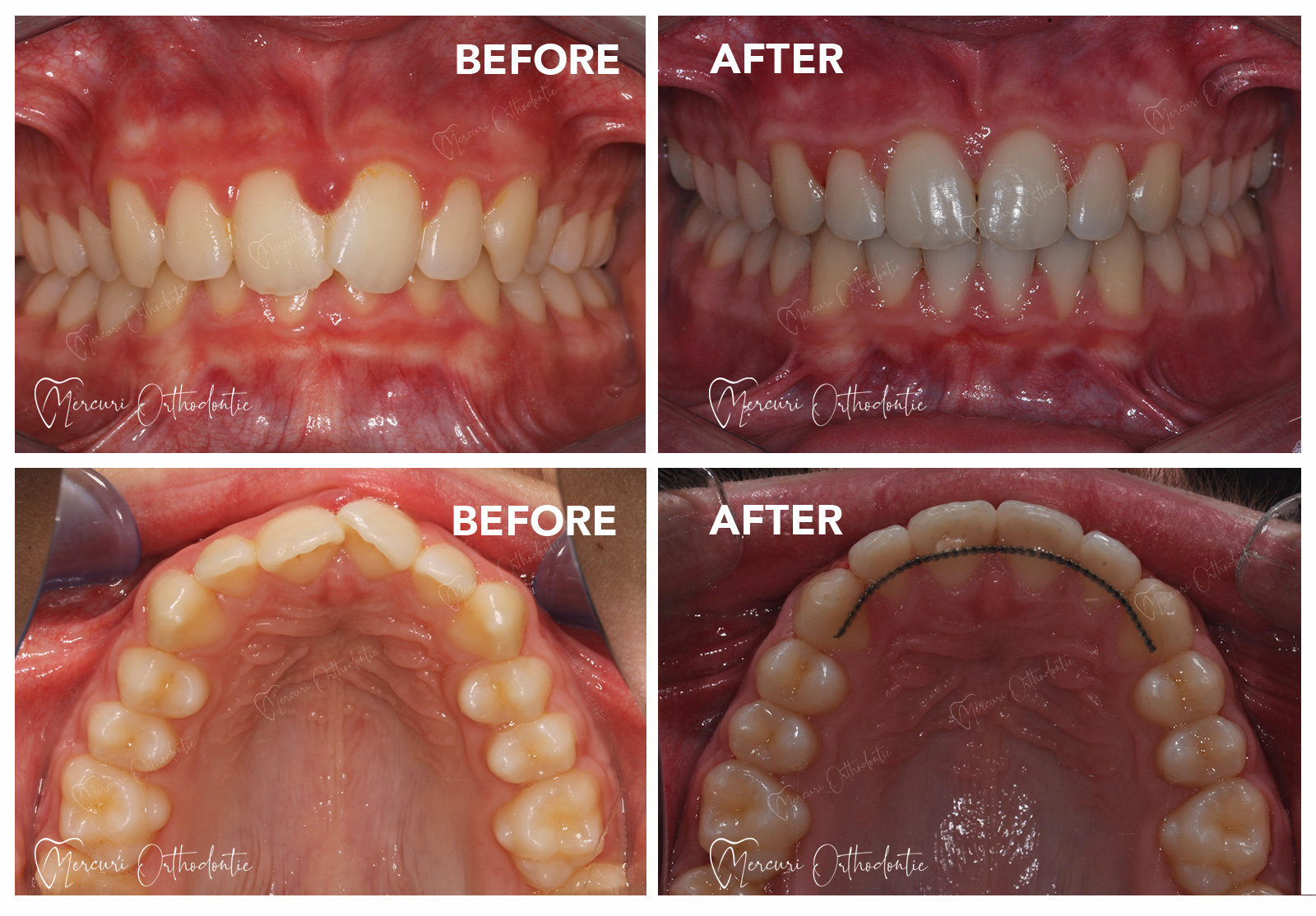 The sooner the abnormalities are identified, the greater the chances of success of the therapies adopted. The postponement of this first appointment with the orthodontist can indeed lead to serious consequences in the future, for which it becomes necessary to resort to surgery or other much more invasive interventions.